Shop
To make sure your Girl Scout is prepared, there are many ways you can shop for Girl Scout uniforms, recognitions, gifts and more. 
Say good-bye to winter and hello to spring! With the new season, comes new discounts! Don't miss out, save the date and be one of the first 50 shoppers at the Appreciation Day Sidewalk Sale on Monday, April 24, 2017, from 9 a.m. - 4 p.m. 
Along with countless discounts on Girl Scouts of the Jersey Shore merchandise and clothing, refreshments will be served and the first 50 shoppers will receive a free tote bag!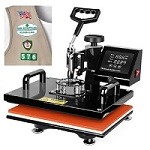 (800) 785-2090
Or, come say hi! We'd love to meet you. Visit one of our conveniently located shops.
Ocean Service Center
Monmouth Service Center
1405 Old Freehold Road
Toms River, NJ 08753


242 Adelphia Road
Farmingdale, NJ 07727


Shop Hours
M-Th: 8:30 a.m. - 5:00 p.m.
F: 8:30 a.m. - 4:00 p.m.
Stay connected
Notification of shop closings due to holidays, inclement weather or staff meetings will be posted on the council Facebook page. 
The shop is closed on the following holidays:
Martin Luther King Jr. Holiday
Memorial Day
Labor Day
Thanksgiving
Thanksgiving Friday
The week between Christmas and New Year's Day
Usage of the Girl Scout Trademarks and Logos on merchandise is not permitted.
Unauthorized usage of the Girl Scout name and trademarks may result in diminished value of the Girl Scout brand.  To ensure optimum brand identity, we need to be clear and consistent about the messages our products and designs convey to Girl Scouts, non-Girl Scouts and potential Girl Scouts. Therefore, everyone in Girl Scouting has a role in protecting the Girl Scout name and trademarks against unauthorized, inconsistent and unlicensed use.