Ornament Paint Party My Special Gal & Me
Date:
Tue Dec 11, 6:30 PM
- 8:00 PM
Location:
Middletown High School North
Registration:
Fri Nov 09, 12:00 PM
- Tue Dec 04, 5:00 PM
Category:
Community Region
Level:
Adults, Ambassadors, Brownies, Daisies, Juniors, Seniors, Cadettes
Region:
Sandy Hook Region
Don't Miss Out on All the Fun, Friendship, and your very Own Penguin Ornament. Bring your Special Gal ( your mom, grandmother, aunt, sister, etc.).
You will each paint your very own Penguin Ornament to take home. There will be hot cocoa, snacks, and door prizes. Register early so that you don't miss out.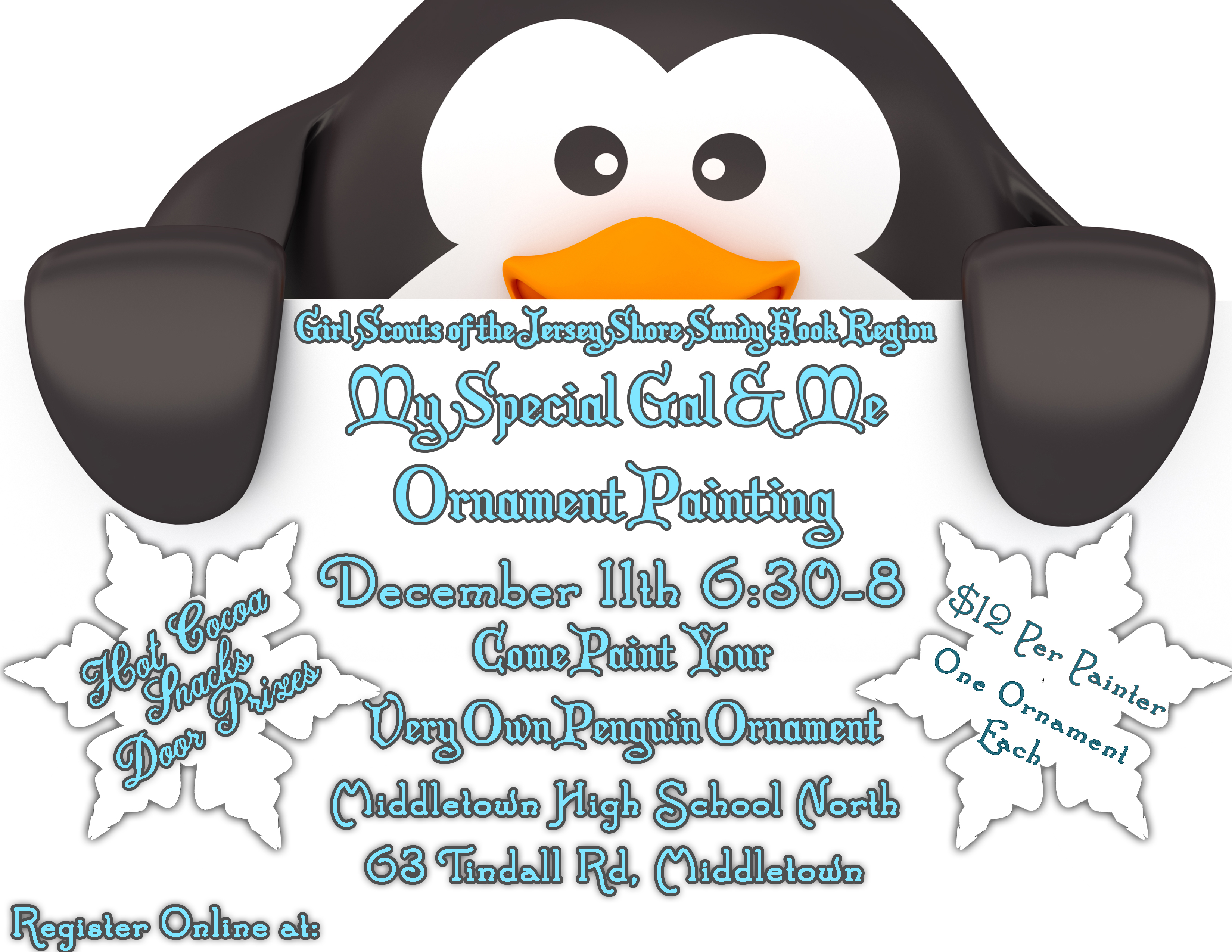 Proceeds from this event is for the Annual Giving Campaign.