Girl Scouts of the Jersey Shore is operating a 50/50 raffle, $10 per ticket. The live drawing will be Wednesday, September 22, at 7:15 p.m. during the Phenom Awards. You don't need to be present to win. All proceeds benefit council programs and activities.
Continue >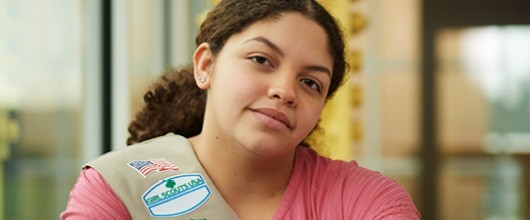 Discover the Becoming Me program, inspired by former First Lady of the United States Michelle Obama's book Becoming: Adapted for Young Readers. As a participant in this unique experience, you can explore the truth of your own story and the power of your voice while hanging out with friends! 
Continue >

When your girl sees that her acts of service through
Girl Scouts make a BIG impact, her confidence will take off! Girl Scouts is here to support her and help her grow now and in the future. 
Continue >


2021 Volunteer Expo Support Materials
08 Sep 2021
Ready to kick off a new Girl Scout year? Volunteers gathered at the Program Activity Center on Friday, September 25, for the council's annual Volunteer Expo.