Girl Scouts of the Jersey Shore is operating a 50/50 raffle, $10 per ticket. The live drawing will be Wednesday, September 22, at 7:15 p.m. during the Phenom Awards. You don't need to be present to win. All proceeds benefit council programs and activities.
Continue >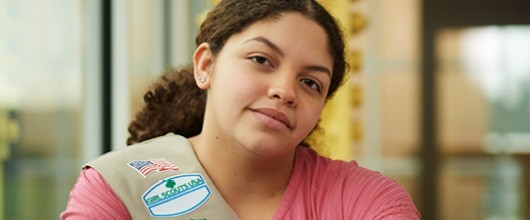 Discover the Becoming Me program, inspired by former First Lady of the United States Michelle Obama's book Becoming: Adapted for Young Readers. As a participant in this unique experience, you can explore the truth of your own story and the power of your voice while hanging out with friends! 
Continue >

When your girl sees that her acts of service through
Girl Scouts make a BIG impact, her confidence will take off! Girl Scouts is here to support her and help her grow now and in the future. 
Continue >

Going to camp is a big decision, now more than ever. Registration is now open at Camp Amity Acres and Camp Sacajawea, where parents can feel at ease knowing their daughters are well cared for — happy, learning and exploring the great outdoors!
Continue >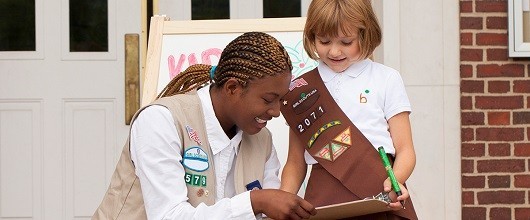 Girls are first at Girl Scouts. And they always will be.
Girl Scouts is her home turf, her go-to place where she's free to try new things and just be herself, no matter what her interests are. And now there's even more to explore, with new badges in robotics, outdoor adventuring, cybersecurity, and environmental stewardship—to name just a few! Join or volunteer today, and give her the tools to shine! 
Continue >

01 Jul 2021
Get in on the fun and make this a summer to remember!