Grinchmas patches will be mailed to those who ordered by the end of January. Sorry for the delay.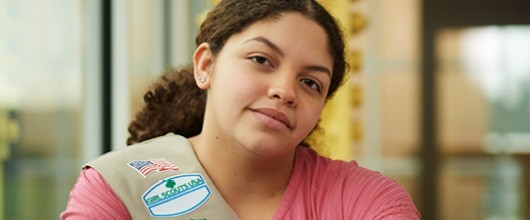 Discover the Becoming Me program, inspired by former First Lady of the United States Michelle Obama's book Becoming: Adapted for Young Readers. As a participant in this unique experience, you can explore the truth of your own story and the power of your voice while hanging out with friends! 
Continue >

When your girl sees that her acts of service through
Girl Scouts make a BIG impact, her confidence will take off! Girl Scouts is here to support her and help her grow now and in the future. 
Continue >