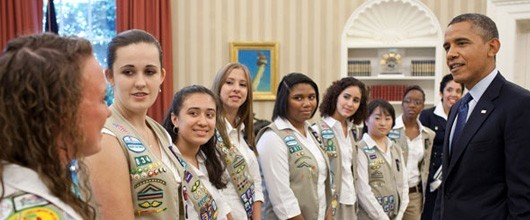 Scholarships and Financial Assistance
Girl Scouts offers many scholarship opportunities at the local and national level.
Locally, the Girl Scouts of the Jersey Shore offers a competitive scholarship based on need, the Kiefer-Stevens Memorial Scholarship. Qualifications are based on acceptance to any post-secondary educational institution; financial need; commitment to career/profession; participation in Girl Scouting, such as, earning the Silver and/or Gold Award, and participation in council activities. Other qualifications taken into consideration by the committee are extenuating family circumstances, service and leadership outside Girl Scouting, number of years in Girl Scouting, class rank and other academic indicators.

Local Financial Assistance
Girl Scouts of the Jersey Shore provides a variety of financial assistance programs to help all members of limited financial means participate in Girl Scout activities. For more information on these programs, please contact the council.


National Financial Assistance
In addition, GSUSA has compiled a list of universities/colleges, foundations and Girl Scout councils that offer scholarships, awards, and grants to Girl Scouts.  Many of the universities and foundations base their scholarships on receipt of the Gold Award and, of course, registration in that college or university.

Click here for additional Girl Scouts scholarship information from Paul Smith's College in New York.