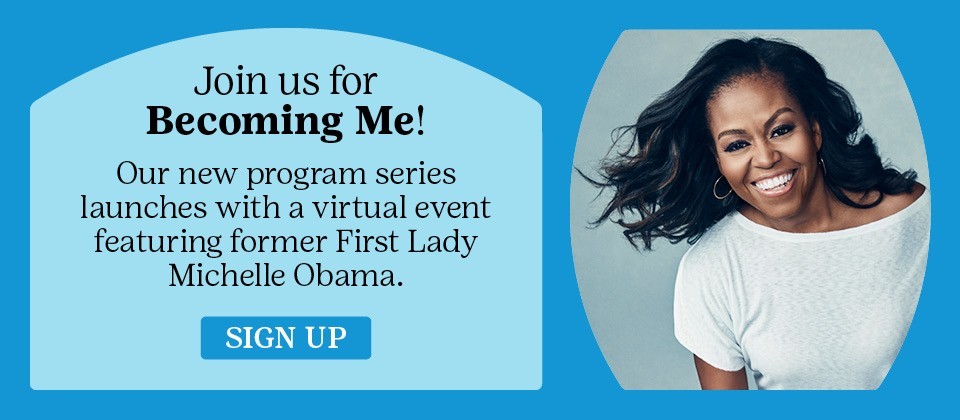 Don't miss out! The Becoming Me event with Mrs. Obama is open to girl and adult members who renew by April 30.
Join your Girl Scout sisters across the country for a members-only virtual event with former First Lady of the United States Michelle Obama to kick off Becoming Me: Adapted for Young Readers.

As we celebrate your strength, we want you to celebrate how far your girl has come this year and how far she'll continue to go. Kick-off a new year of
Girl Scouting and save your spot by April 30.

How To Register

Step 1: Renew Your Membership
Choose the "2022 Membership" option when renewing. You can then register for the event and download your free Becoming Me journal, which includes an excerpt from Mrs. Obama's book!
Step 2: Register for the GSUSA event.

Registration closes Friday, April 30.
Book Giveaway
All girls in grades 5-12 who register by April 30, will be entered into a drawing to receive one fo 12 copies of Becoming: Adapted for Young Readers