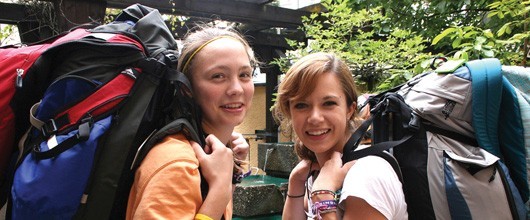 Council Sponsored Trips
Have you ever wanted to go white water rafting in the jungle? Take a hike in the rain forest or have dinner across from the Eiffel Tower? The Girl Scouts of the Jersey Shore would like to provide you with the opportunity to travel the world! 
Upcoming Travel Opportunities
2020 Niagara Falls

About This Trip

June 25, 2020 - June 28, 2020

$800 per person
Registration Deadline: October 31, 2019
Final Payment Deadline: March 1, 2020
Only a few spots are still available!
Japan: Land Of The Rising Sun

About This Trip


July 1, 2020 - July 9, 2020

$4,750 per girl; $5,200 per adult*
Registration Deadline: March 1, 2020
Final Payment Deadline: March 1, 2020
(Prices are subject to change)