Volunteer Essentials
Welcome to the great adventure that is Girl Scouting! Thanks to volunteers and mentors like you, generations of girls have learned to be leaders in their own lives and in the world. Have no doubt: You, and nearly one million other volunteers like you, are helping girls make a lasting impact on the world.
This new digital edition of our Volunteer Essentials guide is designed to support busy troop leaders on-the-go. You can easily find what you need to get started on your Girl Scout journey and search for answers throughout the troop year. 
Think of Volunteer Essentials as your encyclopedia to Girl Scout volunteering: it's here when you need it, but there's no need to read it all today.
Get started by browsing through these sections: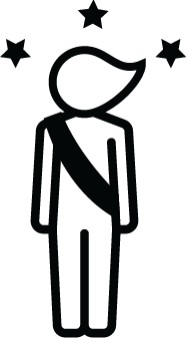 New troop leader? We've got you covered. Check out the Leader's Guide to Success, a resource designed especially for you!
Whatever your volunteer position, your hard work means girls will embark on new adventures, make friendships that last a lifetime, and deepen their connection to their community and the world. We're calling on all members of society to help girls reach their full potential, and you've answered that call. So thank you, from the bottom of our hearts!
Important Contact Information:
Email us at customercare@jerseyshoregirlscouts.org or call (800) 785-2090 and make sure to follow us on social media:
Procedures for a serious accident or crisis:
Call 911 for emergency assistance
Do not disturb the accident scene
If trained, provide care to injured
Report emergency to GSJS: During business hours (Mon-Thurs 9:00 a.m. - 5:00 p.m.; Fri 9:00 a.m. - 4:00 p.m.), call either the Ocean Service Center at (732) 349-4499, or the Monmouth Service Center at (732) 938-5454. If in New Jersey, you can also use the toll free number, (800) 785-2090.
After business hours, call Eileen Higgins, Chief Executive Officer, (848) 231-4407.
Do not discuss the incident or make any statements to the media.
Do not surrender permission slips or medical records to the authorities.